A Vacuum cleaner for every need
When it comes to purchasing a vacuum cleaner, there are as many choices as there are uses. Although we often think of a vacuum cleaner as a way to remove dry soil from a rug or carpet, many of today's vacuum cleaners can be used for a wide variety of cleaning tasks. Choosing the correct vacuum cleaner for the job at hand will make the work easier as well as enhancing production, effectiveness and worker safety.
Steve Thompson, director of commercial accounts and national sales training with Eureka, says it's important "to have several types of cleaners solving different problems," meaning, cleaners should know what they will specialize in, and then select the vacuum — the tool — that best meets those demands. It's up to the manufacturer to deliver what the cleaners need.
"If you have the expertise, sometimes you'll find that the product line won't cover it," he says. "For example, we don't have wide area vacs, and that's a downfall of ours. What we do have are vacuums that will solve the small portable vac requirements. You can clean carpets, upholstery, air ducts; that sort of thing. Within our realm of expertise, we have a range of vacs to solve a cleaner's problems."
"A company or facility that has always used a certain type of vacuum will generally stay with that type of vacuum," says Hughes. "The next biggest factor is cost, with single-motor uprights being the least expensive and all the rest being within a close range."
According to Hughes, cleaners who are constrained by budgets, or who have never had other vacuum price points justified to them, often choose a single-motor upright. "The only exception to this," he said, "is wide area vacs. Customers with huge amounts of wide open space they need to clean prefer wide area vacs for their ability to save labor."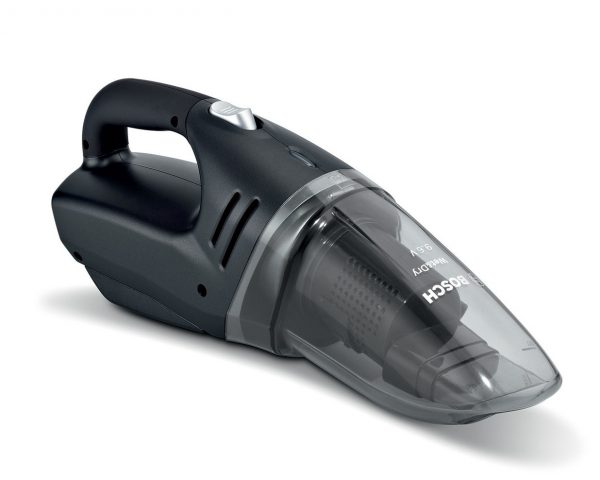 The fact is, there are as many types of vacuum cleaners as there are different cleaning situations. Let's take a brief look at some of the most common types of vacuum cleaners and how they are used.
Here's What's Available
There are basically three categories of commercial vacuums, not including wide-area sweepers or wet/dry vacuums. These are upright vacuums, canister vacuums and backpack vacuums.
See more:
What's the best vacuum cleaner?
Upright Vacuums
Commercial upright vacuums can be broken down into sub-categories: Single-motor, Single-motor "plus" (with an indirect vacuum design like that found on dual-motor units), Dual-motor and Heavy-duty/Wide-area dual-motor uprights. A general description of each of the categories follows
Single-Motor "Plus" upright vacuums also use one motor to generate suction and drive the brush. However, due to their indirect vacuum design similar to the design found on dual-motor uprights, they have better filtration and longer life. These vacuums generally have injection-molded plastic bases and bag housings, instead of a cloth collection bag attached to the back of the machine like standard single-motor uprights.
Dual-Motor Upright ($495-$850)
These vacuums use two motors. One generates the suction while another drives the brush. In most cases, dual-motor upright vacuums have much better performance, longer life and better filtration due to the indirect vacuum design, which routes the airflow through the bag allowing for the use of more filters. These vacuums are usually injection molded plastic, but may also have rotationally-molded bodies.
Heavy Duty Dual-Motor/Wide Area Upright ($869-$2500)
Heavy Duty Dual-motor upright vacuums use the same basic design as the dual-motor upright, but are much more robust, weigh much more and can have cleaning path widths of up to 30 inches. The market is moving away from this category of upright vacuums due to their weight and difficulty to operate.